For the new decade, Építészeti Termékgyártó Központ (Architectural Product Manufacturing Center) has become a qualified new company, including four business areas, with more than 30 years of experience: KÉSZ Metaltech Kft. We are primarily engaged in the assembly of steel structures, but in addition, in our other divisions, we produce, sell and install aesthetic and industrial facades. An industry within KÉSZ Csoport (KÉSZ Group) that delivers the most optimal solution to the customer, using the combined knowledge of the group, Metaltech technicians and its own machinery fleet.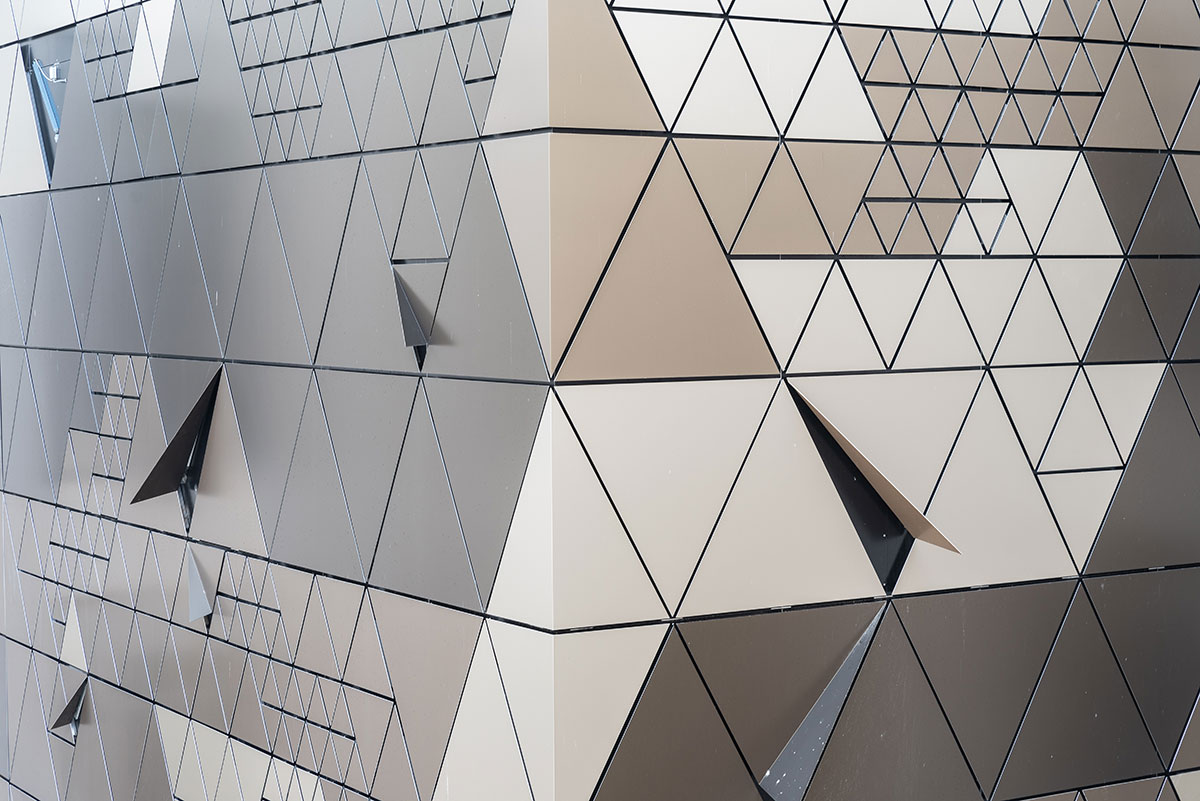 Our main line of business is specialized in steel structure construction projects. We have more than 30 years of experience in complex projects, special steel structure investments both in Hungary and international markets. Our team has proven numerous times in the largest structural steelwork jobs where we completed the task on time and to the required quality. We have extensive experience, so we know exactly how to go through the whole process, from product design to construction and assembly.

In addition, we know the facade cladding process from design to installation. Products sold or manufactured by us, our own experienced team and our own machines – these all guarantee the best possible solution for our customers. In addition, with our CNC machining center, we can process sheeting independently of the materials, even on extremely large surfaces, also meeting the needs of interior design and advertising.
The first impression is also important in case of buildings. As we look at a building for the first time, we have a feeling about it. We contribute to this being a positive feeling and start. We give the building a unique style that not only is unique, but also provides Western European standard in quality. The facade claddings we sell, manufacture or work on are of the elite brands in the world. The standard for our company is the quality of Equitone, Alpiloc or Fundermax. We also operate a wholesale business of aesthetic coverings unique in Hungary.
Our diverse projects to date demonstrate that our business units, with the help of our colleagues and based on up-to-date knowledge, deliver the best possible solutions to our partners.